The Alabama School Garden Curriculum is now on sale now!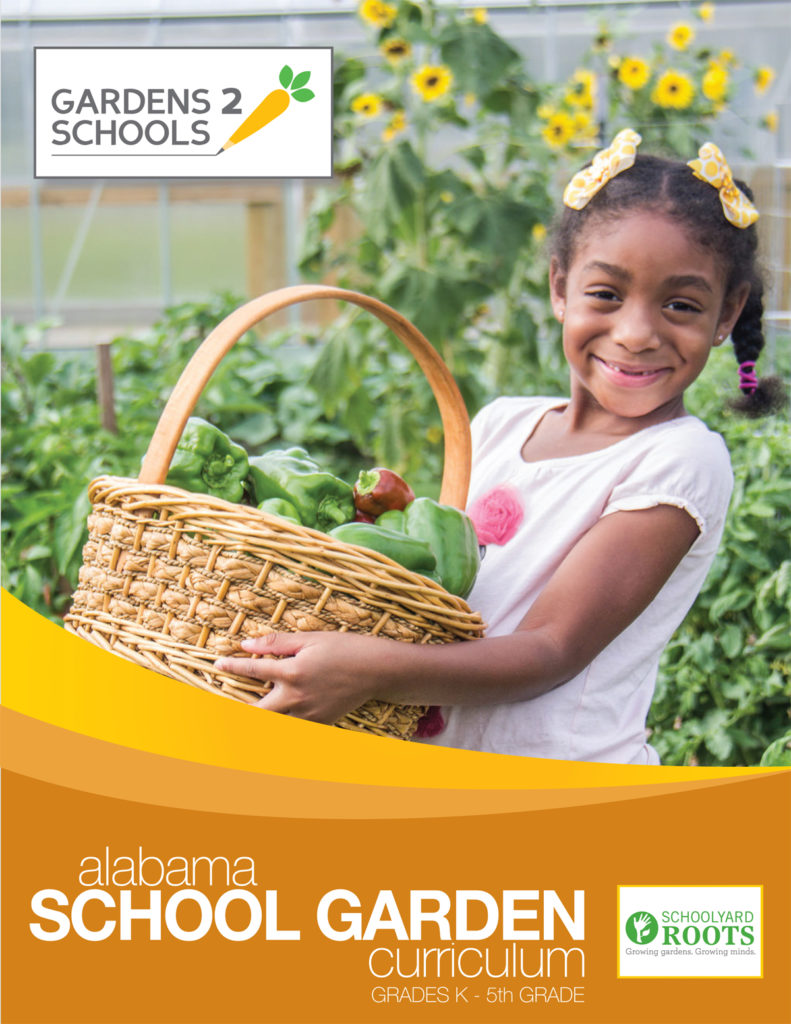 Get the innovative, project-based learning curriculum that has been shown to increase test scores, build healthy eating habits, and get kids excited about school.
We believe that our students learn best when they put their knowledge into practice. We believe that children can be just as excited over vegetables as they are over candy. We believe that school gardens can change eating habits, improve academic success, and make learning fun.
And, with this curriculum, you can believe it, too.
What You Get
When you purchase the Alabama School Garden, K-5th Grade Curriculum, you will bring lessons to life for students.
Lessons connect classroom activities to the real world. Students measure, graph, chart, hypothesize, diagram, read, write, draw, and create haikus. Built in taste tests and cooking lessons let students eat the food they have grown, while learning nutritional information about real food.
Every lesson plan is linked to Alabama Course of Study standards and comes with all associated content. You will not have to create your own worksheets or draw your own posters; it is all included for you in an easily downloadable format.
You will be guided through the growing season while also having the flexibility to mix and match, based on your pacing guide.
Every grade's content can stand alone; however, we recommend purchasing the entire K-5 curriculum, as content will also build across grade levels.
How it Works
The curriculum is currently digital-only. You can purchase one grade, two grades, or the entire package. Then, you can log in to access your package on our website. From there, you can view, download, and print all of the content. It's that easy!