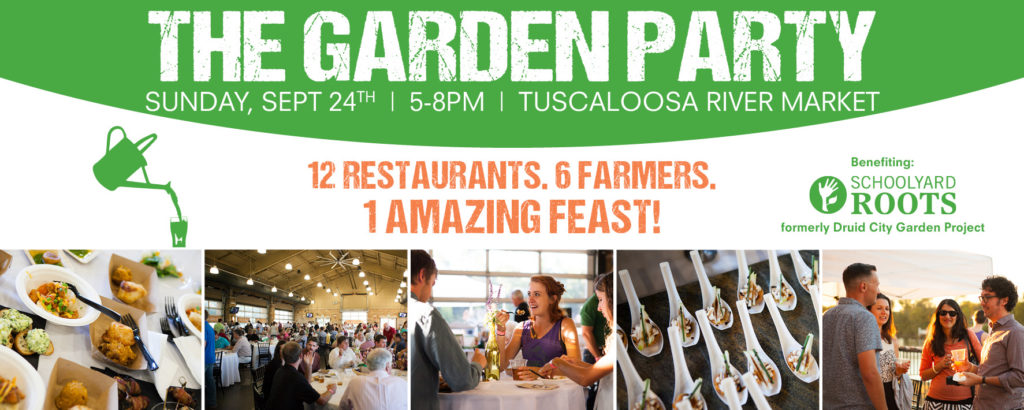 Brown Paper Tickets Ticket Widget Loading…
Click Here to visit the Brown Paper Tickets event page.
2017:
THE RESTAURANTS
THE SPONSORS
THE AUCTION
This year, our Silent Auction includes a private, 3-course dinner for 8 at River with wine pairings and a dinner for 8 prepared in your home by the sushi chef of Chuck's Fish. All proceeds benefit the efforts of Schoolyard Roots to build community through food.
Note: There will not be a children's area at this year's event. We apologize for any inconvenience.
About The Garden Party:

The Garden Party brings the mission of Schoolyard Roots to life in the form of a community party with delicious, local food prepared by some of Tuscaloosa's finest restaurants and local farmers. Featuring locally brewed beer, a local band, and a craft-makers' auction, this event is set in the stunning Tuscaloosa River Market. Help us build community through the use of school gardens, farm stands, and educational programs.

 Read more information about our work here. 

Thank you for your commitment to grow community through food!

            Like Our Facebook page!