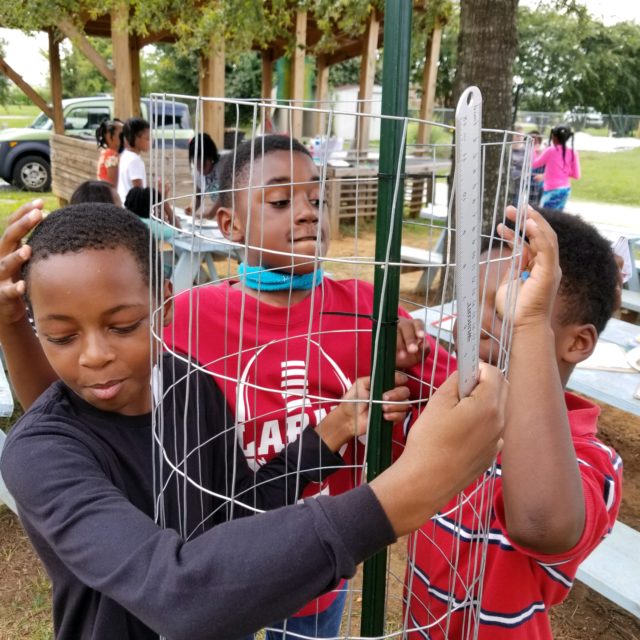 Kids and gardens go together like peas and carrots – or in this case, peas and trellises.
On a sunny morning in the garden, curious fourth graders were tasked with working together to measure and place pea trellises using only a ruler and string.
Each time an experiment failed, they came back with an even stronger strategy. With a little trial and error, they discovered they could wrap the string around the trellis, marking where it began and ended. They could then measure the distance between those two points. 
"You can accomplish a lot with just a few people when you all work as a team," said one budding scientist.
The best part is that these determined students accomplished all this without the help of their teacher. They relied instead on lessons they had learned in class and cooperation they practiced in the garden! 
You are the trellis to our peas; we need your help today!